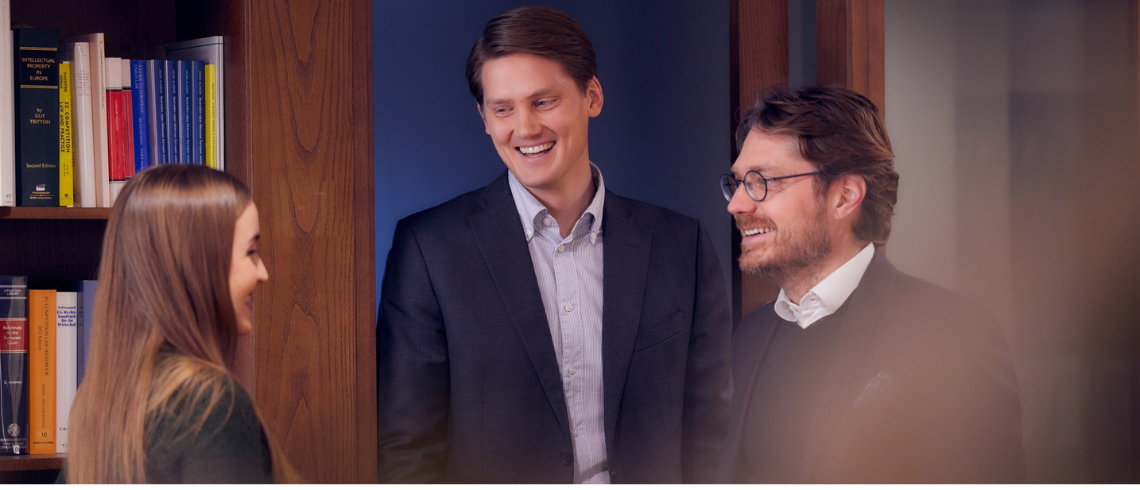 HPP lets you challenge yourself in a versatile way with the aim to develop into a top lawyer. We give our employees responsibility and independence according to each employee's competence. You do not need to survive on your own, as our expert teams give you their full support to succeed in your job.
As a lawyer, you have the opportunity to specialise in a number of fields. You can expand your competence and participate in a variety of assignments and projects led by HPP's partners. We handle a wide range of significant and groundbreaking assignments where you get to work together with experts from other areas of legal practice. At HPP, you also get to participate in developing the expertise of the relevant competence group and to mentor younger employees. At HPP, we provide you with great opportunities to affect your specialisation and to advance in your career.
As a trainee at HPP, you will get the opportunity to work while completing your legal studies and to learn under the guidance of leading lawyers. Read more about our trainee programmes.
In HPP's support team, you will be surrounded by a fun and uncomplicated administrative team. As a Legal Assistant, you assist our lawyers with client assignments, invoicing and varied administrative tasks. We will also give you other areas of responsibility according to your interests and skills.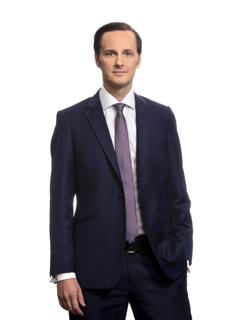 "I started at HPP a year before I graduated in 2009. Since graduation, I have worked full time at HPP. The beginning of my career took place around and right after the financial crisis, which meant that there were many insolvency proceedings where helping hands were needed. I had a chance to take part in long-term projects which offered natural opportunities to grow professionally.
I have been lucky in the way that I have been able to advance to consistently more demanding and interesting roles. When I was invited to join HPP as partner, I believe it was above all because I had managed to gain insolvency expertise that is useful for the firm and its clients.
The best thing about working at HPP is that I have been able to learn and grow at a natural pace. I have gained new responsibilities as my knowledge has deepened. I have been trusted, but I've never been thrown in the deep end. More senior colleagues have always been around whenever I've needed help."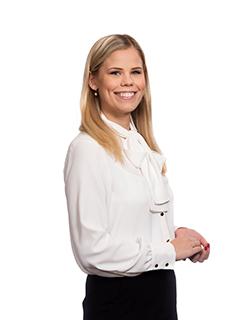 Outi Iso-Markku, Senior Counsel
"At HPP, we have the best environmental law team in Finland. Our team has some truly experienced experts who are genuinely interested in solving environmental law questions, each one more challenging than the other. Throughout the years, I have been able to follow their actions and learned so much about this sector and the role of a lawyer. Even though I started as a trainee and have been in the company for years, it does not feel like the learning ended even after I started working full time.
As I have gained more experience, I have constantly received more responsibility and freedom to handle assignments independently. At the same time, I have been given a clearer understanding of what the lawyer's task actually is and what the client expects of us. I have become a better lawyer, especially in that I have been able to focus on the exact things that matter to the client."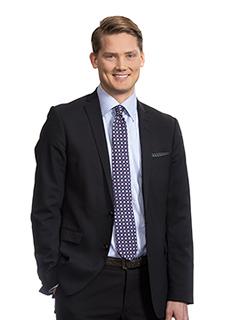 "I graduated as a lawyer just over six years ago and since then I have worked at law firms with assignments relating to dispute resolution. I started working at HPP in the spring of 2017. My work in the Dispute Resolution group at HPP is focused on assisting clients in resolving commercial disputes.
Work as a dispute resolution lawyer is especially wide-ranging because branches and subjects of disputes vary greatly. In my work diverse and advanced legal questions are combined with the strategic weighing of which actions best advance our clients' interests at any given time. I value that the open atmosphere at HPP supports development and comfort at work. Everyone has the chance to focus on matters important for themselves, receive help from others, and – also – give some back."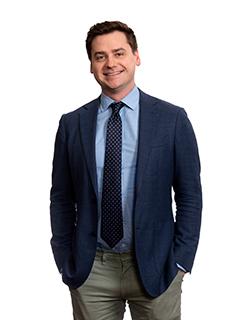 Daniil Levanov, Associate
"I graduated about a year ago and transferred to HPP in autumn 2018. In the short time that I have been here, I have gotten an extremely positive impression of what it's like to work here. You really get to focus on the essential here, which is assignment work. The organisation has a light structure, so time is not wasted on unnecessary things.
I work in the technology team and specialise in contract law and dispute resolution. When you are starting out your career as a lawyer, your chances to independently decide what you do and how are often limited. However, here you definitely have the opportunity to affect what kind of opportunities are offered to you and where your assignments take you. The atmosphere is fair in the sense that what each person can and wants to do and what they are capable of doing is considered. For example, in my case we have considered how I could utilise my background and language skills in my work."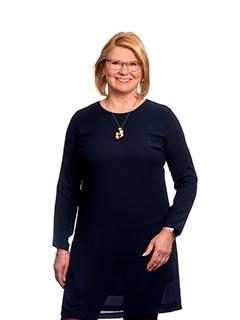 Jaana Silvola, Legal Assistant, Team Leader
"HPP is a familiar employer for me. I worked as an assistant at the company that preceded HPP for six years in the 1990s, after which I moved abroad with my family for 15 years. When I returned back to Finland, I worked as a legal assistant at a forest company for a few years until a position as an assistant opened up at HPP. I got the chance to return to a working environment I enjoyed, and there are even some familiar faces still around. This is my tenth year at HPP. The job description and methods have changed entirely, but the basics are still the same. I enjoy my work tremendously!
I work as an assistant for the environmental and real estate group. I assist 11 lawyers with their assignments and take care of, for example, finalising documents, document management and financial administration tasks, like invoicing. My daily tasks also include meeting and travel arrangements, keeping track of deadlines, formatting documents and delivering them to authorities as well as acquiring and documenting background materials.
As a working environment, I find HPP to be positive, encouraging and community-minded. My work days vary a lot, and they cannot really be planned in advance. A new, rushed work task changes the day's plans instantly. I am very happy with the fact that my work days are so varied and lively!"