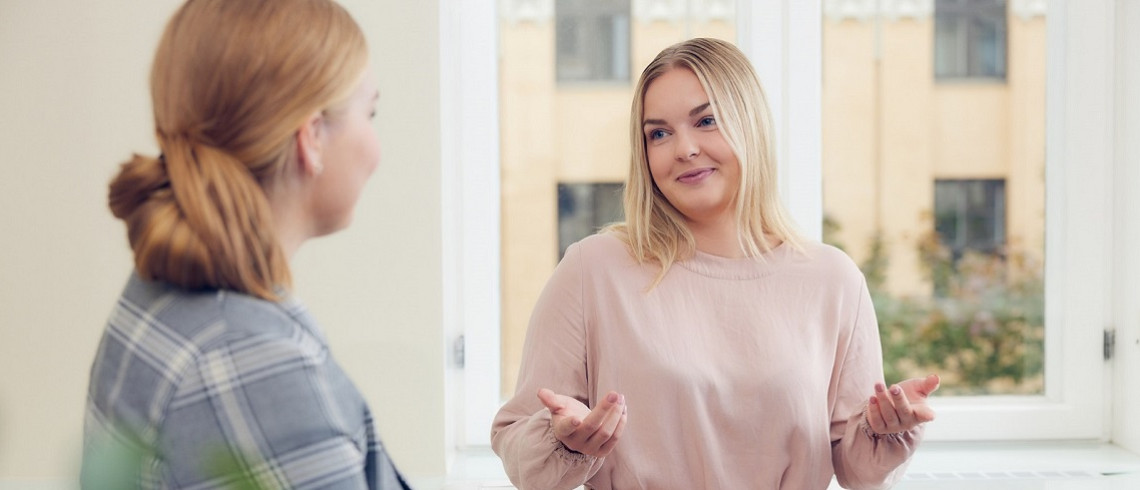 Our office employs more than 30 legal students for trainee tasks annually. We have trainee programmes for students in different stages of their degree:
Junior Trainee – students at the initial phases of their degree 
Legal Trainee – students halfway through their degree 
Associate Trainee – students finalising their degree
As our business is constantly growing, we are looking for motivated, enthusiastic and gifted future experts to join us. We appreciate a flexible, active and responsible working style, excellent Finnish and other foreign language skills and a willingness to learn.
We accept applications for all trainee periods at all times. Attach an application letter, your CV and a transcript of your studies as one attachment.
More detailed recruitment and application times are published in our separate announcements at the Paragraaffi's Oikkaripörssi service and our social media channels.
Associate
Trainee
At the end of your legal studies, you can work as a full-time trainee at HPP. You will have the opportunity to get to know the work of a lawyer at HPP and develop your competence at the branch of law of your choice. As a full-time trainee, you will work as a part of an assigned business group (transactions, environment, technology, insolvency, dispute resolution, competition, finance).
Trainees assist our lawyers with different specialities in a wide variety of tasks related to their assignments, among others, in drafting different legal documents, legal research and translation tasks. The length of a full-time trainee period is approximately four months.
Legal
Trainee
You have already reached the halfway of your studies and are able to assist lawyers in different legal informatics tasks, drafting documents and legal translations. During the part-time trainee period at HPP, you will work approximately 2–3 days a week. The length of a trainee period is on average one year. However, the duration varies and can be negotiated flexibly from 4 to 18 months.
Junior
Trainee
In this role, you will function as an important support for our lawyers and other company functions and facilitate many people's busy work day. Your work day will include various tasks and you will take care of tasks from both the lawyers and other office staff: printing, delivering documents to the authorities, office reception and assisting with meeting arrangements, among other things. The work is part-time during the school year, approximately 1, to 3 days a week. The length of a trainee period is on average one year. However, the duration varies and can be negotiated flexibly from 4 to 18 months.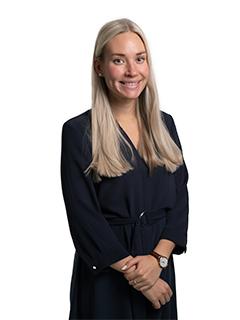 I have worked at HPP for almost four years, first as a Junior Trainee, then as a Legal Trainee and finally as an Associate Trainee. Currently, I'm working as an Associate lawyer in the Competition team.
During my internship, I got to participate in numerous interesting assignments and delve deeper into the fields of law that I'm particularly fascinated by. My professional skills improved substantially through various investigation tasks, translations and drafting of documents. In addition, I got even better at scheduling and organizing as well as managing pressure.
It was great to notice how responsibility and the difficulty level of the tasks given clearly increased as the internships progressed. Throughout the internships, I repeatedly received feedback, instructions and help from lawyers, which are immeasurably important in terms of the practical work of a lawyer, and which have been of great benefit in my development as an intern and later as a lawyer. The internships thus provided a sound basis for the future.
Currently, as an Associate lawyer, my tasks include not only competition law issues, but also pharmaceutical and healthcare law. I ended up working with these fields of law due to the interest that arose during my internships, when I got to solve various questions related to these topics. Working at HPP as an intern has thus, in addition to teaching me how to be a lawyer, helped me to discover the fields of law that I'm interested in from numerous possibilities.